MLM Success stories
Dalibor Štrop is one of the top Leaders for the new markets of Europe, Asia and Africa. His background is in marketing and advertising. He lived a few years in Kiev, Ukraine working in international advertising agencies (J.W. Thompson, Euro RSCG). Subsequently he returned back to Prague to establish his own advertising agency oriented to local clients. Dalibor always wanted to help other people grow. And now it is easier than ever for him to help other people to run their own business while working on themselves, in their own hours from home. He cooperates with Joe, Garth, Tomas and other
MLM
team members from all around the world. Dalibor is married to a Ukrainian wife living in Prague.
---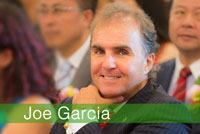 I had a defining moment in my life. I was frustrated because I knew the path I was on in life was not going to get me to the life I wanted. One day everything changed for me and I wrote down in detail what my life was going to look like 10 years into the future. I detailed the places I would visit the family life I would have, and I realized after reviewing these goals that I wanted FREEDOM and to get FREEDOM I needed to find something that would pay me residual income. A few weeks later I was in my local library and a gentleman walked up to me and introduced me to network marketing. That day my life changed. I came to realize when you are focused on what you want with energy the universe will bend to your needs. Immediately, I realized that the secret to success in network marketing is to surround myself with successful people and find mentors who had successfully achieved similar goals that I had set for myself. I believe that because of this mindset, I quickly started to reach my goals. My organization spans the globe. I am excited about the incredible growth and the corporate-wide goal of becoming a billion-dollar company.
---
Garth Wright is originally from Malibu, California, where he established a network marketing (
MLM
) organization across America with many thousands of distributors. In the summer of 2004, Garth was living in Ljubljana, Slovenia when he was invited by an old network marketing friend to join this new company. Because of Garth's successful experience in mlm business, he was asked to be the first to introduce this company to the European market. Garth now has an organization of thousands of distributors all across Europe and Russia, making him the number one distributor in Europe. Garth lives in Eastern Europe and is developing a highly trained team of full-time network marketing professionals to support explosive growth. They are looking for a few individuals who would like to be the first leaders in their countries or cities. If you are interested in becoming one of them, whether you are reading this in Europe or around the world, contact us.
---